Newfoundland - Ocean Quest Adventure - July 9 to 16 - 2022
Ocean Quest Adventures
On the morning of November 2, 1942, the SS Rose Castle was anchored off Bell Island, Conception Bay, Newfoundland waiting with other ore carrier merchant ships to sail with convoy WB-9. The SS Rose Castle was to carry iron ore from the mines on Bell Island across the Atlantic.At 7:00 am the German uboat, U-518 under the command of Friedrich-Wilhelm Wissmannfired, fired torpedoes at the anchored ore carriers. The SS Rose Castle and PLM-27, a steam merchant carrier, were hit and both ships were lost. Twenty-two crew and one gunner from the SS Rose Castle were lost. Seventeen crew and 2 gunners were rescued by Canadian motor launches. Seven crew from PLM-27 were lost; thirty-five crew and six gunners were able to swim to shore.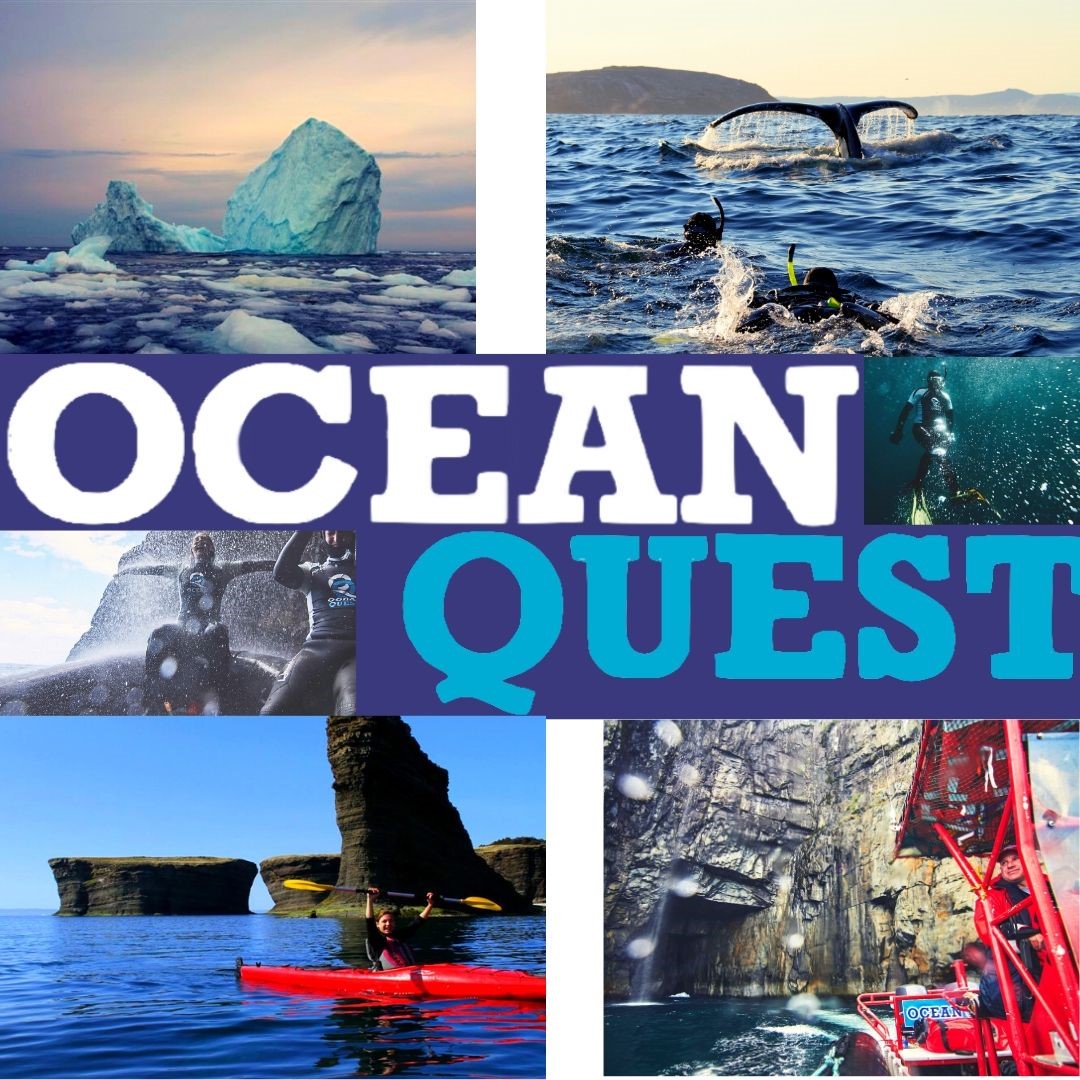 Join Aquasub for a week of wreck diving on the Rose Castle, PLM, as well as the Saganaga and the Lord Strathcona. Four causualties of German submarine attacks in Conception Bay during World War II.
All of the dives are shallow enough for advanced recreational divers and yet offer spectacular oppourtunities for technical divers to explore a little deeper and longer.
Technical diver training is also available on this trip!
This trip package includes: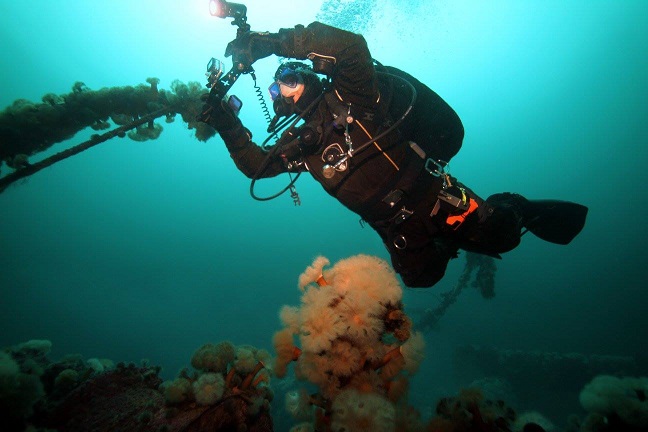 All Transportation once on the ground in Newfoundland.

7 nights accomodation

5 days of two day nitrox diving (can be recreational or technical based on your training)

All tanks and weights

Cultural emersion into our community with food, story telling and music

Screech in ceremony

Mix and max of other adventures

Trip t-shirt and more
You also have the option at booking to add an excursion to snorkel with whales, an excursion to dive the Bell Island Mine (full cave cert is required) and a seafood dinner with the group featuring fresh scallops, lobster, crab, cod and more.
All rooms are double occupancy. You can bring your own roommate or we will find you one.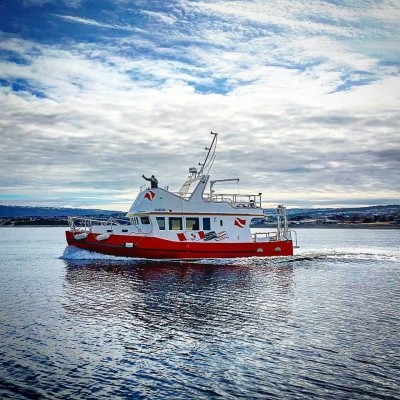 The trip package, priced at $2850 (plus tax) includes everything but your flight to St. Johns.
Space is strictly limited and you can secure your space with a deposit of $1600, due before December 31, 2022.
The final payment of $1620.50.00 is due on April 1st, 2022. (The final installment includes the HST for the full trip.)
Thinking about getting trained for techincal diving? Conception Bay is a GREAT place to complete your tec dives. We have limited spots for Tec 40 and Tec 45 training available. Give us a call if you want more information on what experience and equipment you might need to become a tech diver on this trip!
Start Date
Course Type
Max. Places
Places Available
Price
11 Jul 2022
TEC 40
3
3
CA$ 1000.00

Paperwork, Orientation and Equipment Prep

Sat 02 Jul 2022
12:00 AM
Newfoundland

Classroom 1

Mon 11 Jul 2022
12:00 AM
Newfoundland

Classroom 2

Mon 11 Jul 2022
12:00 AM
Newfoundland

Pool Training Dive

Mon 11 Jul 2022
12:00 AM
Newfoundland

Open Water Dive 1

Mon 11 Jul 2022
12:00 AM
Newfoundland

Open Water Dive 2

Mon 11 Jul 2022
12:00 AM
Newfoundland

Open Water Dive 3

Mon 11 Jul 2022
12:00 AM
Newfoundland

Open Water Dive 4

Mon 11 Jul 2022
12:00 AM
Newfoundland

Instructor(s)

: Tyler Caughill,

13 Jul 2022
TEC 45
3
3
CA$ 1000.00

Paperwork, Orientation and Equipment Preparation

Sat 19 Jun 2021
12:00 AM
AquaSub

Classroom 1

Sat 19 Jun 2021
12:00 AM
AquaSub

Pool Training Dive

Sat 26 Jun 2021
12:00 AM
Centennial Pool

Classroom 2

Sat 10 Jul 2021
12:00 AM
Newfoundland

Open Water Dive 1

Wed 14 Jul 2021
12:00 AM
Newfoundland

Open Water Dive 2

Wed 14 Jul 2021
12:00 AM
Newfoundland

Open Water Dive 3

Thu 15 Jul 2021
12:00 AM
Newfoundland

Open Water Dive 4

Thu 15 Jul 2021
12:00 AM
Newfoundland

Instructor(s)

: Tyler Caughill,
Destination
Start Date
End Date
Max. Places
Places Available
Price
Newfoundland
Saturday 09 Jul 2022
Saturday 16 Jul 2022
13
12

CA$ 2850.00

Max. Places:

13

Places Available:

12

Our Price:

CA$ 2850.00