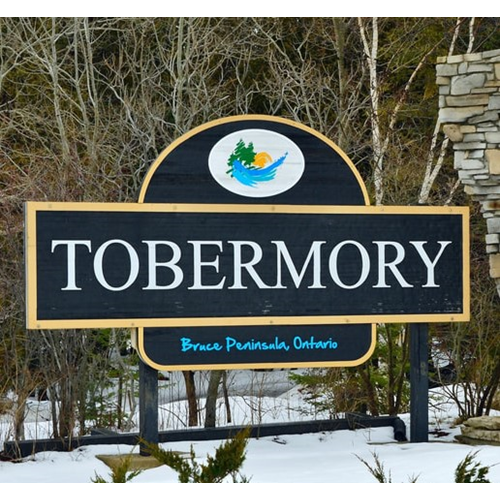 AquaSub Scuba Diving Centre
Sept 30 / October 1st 2023 - Tobermory Turkey Weekend Adventure
Stock No. AS-TOBY-TURKEY
AquaSub's Famous Turkey Weekend!
Your trip includes"
two night accommodation at the Trail's End Lodge (Friday and Saturday Nights)
two dives off Deep Obsession Saturday morning - 8 AM Departure
a turkey feat on Saturday night featuring - turkey, stuffing, mash potatoes, turnip, cream corn, cranberries, gravy, dinner rolls, and LOTS of pie for dessert
two dives off Deep Obsession
Join Aquasub for an Advanced diving weekend that includes a full turkey dinner on Saturday night with ALL the fixings! This trip includes accommodation on Friday and Saturday nights as well as two dives Sat and Sun mornings as well as a full turkey dinner.
The Advanced Diver Charters will features dives that require a minimum certification level of Advanced Open Water Diver and experience diving colder temperatures in depths as that can reach depths of 130 feet.
All certifcations will be checked at time of bording the charter and no refunds will be issued for divers that have reserved spots on charters for which they are not certified for.
Skill Level: Advanced Open Water Diver Or Above Number of Dives: Four (Two Saturday AM / Two Sunday AM)
Features: Warm food on board (soup, hot chocolate, coffe), Saturday Night BBQ
Bathroom Onboard: Yes
Departure Location: Tobermory Harbour Vessel: Deep Obsession
Loading Time: 7:30 AM Departure Time: 8:15 AM Sharp
Returning to the dock: Between 12:00 PM and 12:30 PM
Recommendations: A 7mm wet suit or a dry suit are needed.
Other: All divers require a Park Pass to dive in Tobermory ($5 per day or $20 for the whole season).
All divers must complete a charter waiver to participate: http://www.diversden.ca/
Saturday Night Thanksgiving Dinner! Aquasub will be serving up a delicious Thanksgiving spread featuring:
Turkey
Mashed Potatoes
Stuffing
Gravy
Turnip
Salads
Creamed Corn
Pies
and MORE
This event was a big hit last year and will be even better this year. So join us as the season winds down for a celebration with your dive buddies that will surely knock you socks off!
Friday Night Fish Fry! Every Friday night of our Tobermory weekends we go out for dinner. If you can get up earlier in the day, you are invited to join us at The Fish and Chips Place in downtown Tobermory for a feast of Georgian Bay Whitefish. We meet at the lodge for a drink and head to the restaurant for 7:30 PM.
National Park Dive Permits: All divers in Tobermory are required to have a park pass to dive. They are available at the Visitors Centre and are available for the day or as an annual pass.
Dive Tobermory Trip T-Shirts: Get your Dive Tobermory trip shirt for only $20. Available in ladies and unisex sizes. Be sure to order yours ahead of time to be sure your size is available.
You are responsible for arriving with all necessary diving gear. No equipment is provided on any boat charters in Ontario.
These are cold water dives and you will need:
7mm Wetsuit or Drysuit
Hood, Gloves, Boots
Mask, snorkel and fins
weights
two tanks
a BCD and cold water regulator
a dive computer
a dive light
Scuba gear is available to rent for appropriately certified divers. Standard rental rates are for equipment picked up and returned by the diver.
For an additional fee, rental gear can be pre-ordered and delivered to you at the dive site / charter vessel. You may order your equipment delivery here.
Sorry, we don't have any dates available at the moment for this trip. Contact us and we'll try to accommodate you.
Customers Who Viewed This Item Also Viewed