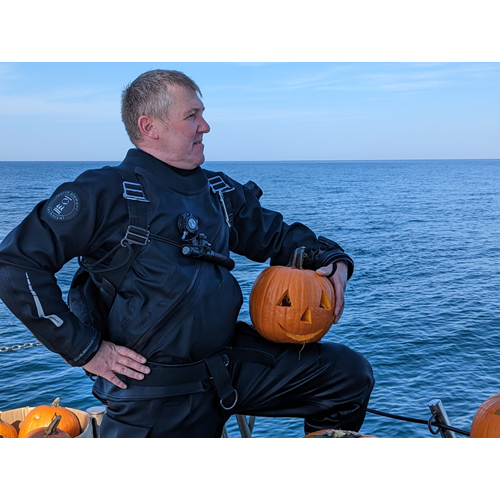 AquaSub Scuba Diving Centre
Pumpkin Carving Contest - Georgian Explorer Adventure!
Stock No. PUMP-KIN
Join us for a three dive adventure on the Georgian Explorer out of Cedar Point, Ontario that inlcudes a halloween pumpkin carving contest!
Your adventure includes:
a lite breakfast
a hot lunch
three dives in Southern Georgian Bay on the Georgian Explorer
entry into the underwater pumpkin carving contest - pumpkin provided by us
an excellent day to close off the summer diving season
The will be a bunch of prizes for everyone that carves a jack-o-lantern as well as a grand prize for the 'best' work of the day.
Space on board is strictly limited so reserve your space now!
Customers Who Viewed This Item Also Viewed