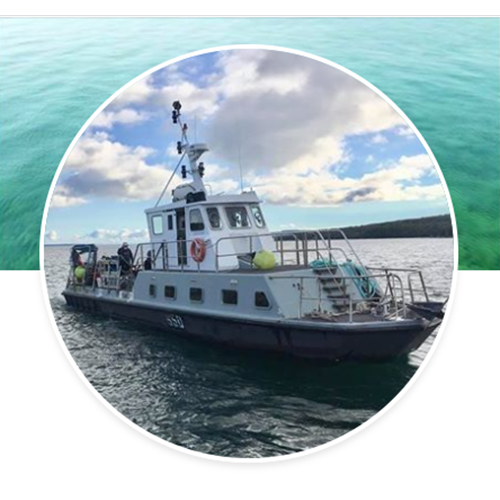 AquaSub Scuba Diving Centre
Georgian Explorer Day Trip
Stock No. GE-2023
Our Georgian Explorer Day Trips depart either Saturday or Sunday morning from Cedar Point at the Christian Island Ferry Dock at 8:00 AM each day.
This is a three dive charter featuring the Mapledawn (20ft), Michigan (15ft) and Marquette (35ft) unless mother nature moves us to an alternate site.
This charter includes a light breakfast and a hot lunch between dives 2 and 3.
You will need:
- two or three tanks depending on your gas consumption - most divers are good with two tanks.
- your full scuba kit including your weights (rental equipment is available and must be booked prior to the dive day)
Customers Who Viewed This Item Also Viewed