Enriched Air Diver
Maximize Safety and Bottom Time!
The

PADI Enriched Air Diver Course

with AQUASUB SCUBA DIVING CENTRE

The PADI Enriched Air Diver course is PADI's most popular specialty scuba diving course, and it's easy to see why. Scuba diving with Enriched Air Nitrox gives you more no decompression dive time. This means more time underwater, especially on repetitive scuba dives.
Course Overview
Enriched Air, also known as "nitrox", is a form of breathing gas that allows divers to extend bottom time and reduce nitrogen loading. It is PADI's most popular specialty course. PADI Enriched Air Diver Online can be completed in as little as an afternoon. After completing your online learning you'll apply the knowledge you've learned by practicing procedures for obtaining and analyzing enriched air with your PADI Instructor. You also have the option of completing two open water enriched air dives. This certification counts towards the PADI Master Scuba Diver rating. At Aquasub, the course fee not only covers your online training, assessments and certification card but it includes the practical training fees as well.

What You Learn
You'll learn why diving with air that has higher oxygen and lower nitrogen content gives you more bottom time, along with enriched air equipment considerations. During a practical session, and two optional (or required) scuba dives, you'll:
Discuss managing oxygen exposure.
Practice analyzing oxygen content in your scuba tank.
Set your dive computer for diving with enriched air nitrox.
The Class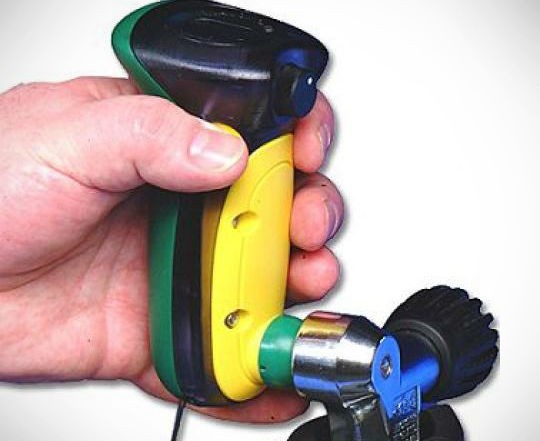 There are two parts to this class ...
Part One - PADI eLearning - start today and complete this at your own pace, at home
Part Two - pick a date to come to our shop to complete some review and practical skills
All the course dates listed below are your target completion dates, however we are happy to offer you a flexible schedule to complete your practical. Once you have completed the eLearning, call us if you would like pick a date and time that works better for you to come in and complete your practical skills session.
Prerequisites & Requirements
Be at least 12 years old
Certified Junior Open Water Diver or above
Equipment Requirements
There is no equipment required for this course
Oxygen Analyzer (optional, recommended)
For all your learning materials and equipment, contact AQUASUB SCUBA DIVING CENTER.
Paperwork:
Student Enrollment Form - All students must complete the intake form
Liability and Risk Acknowledgement Forms - All students must complete, print and sign the questionaire and liability releases.
Medical Questionaire - If Form 2 has ANY questions you have answered YES to, you must complete form 3 and have it signed by your personal physician
Choose your next adventure!
Now that you are a certified Enriched Air Nitrox Diver, consider taking your new found knowledge with you on the Deep Diver or Wreck Diver courses!
Already got your e-Learning? Call us at 905-883-3483 to book your practical session.
No Courses Found